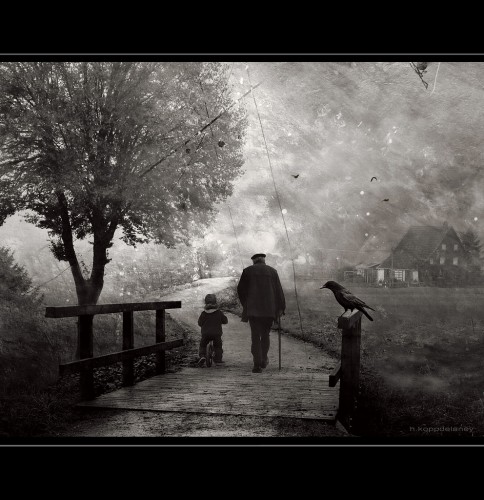 The Magic Horse
A king had two sons. The first helped the people by working for them in a manner they understood. The second was called 'Lazy' because he was a dreamer, as far as anyone could see.
The first son gained great honours in his land. The second obtained from a humble carpenter a wooden horse and sat astride it. But the horse was a magical one. It carried the rider, if he was sincere, to his heart's desire.
Seeking his heart's desire, the young prince disappeared one day on the horse. He was absent a long time. After many adventures he returned with a beautiful princess from the Country of Light, and his father was overjoyed at his safe return and listened to the story of the magic horse.
The horse was made available to anyone who wanted it in that country. But many people preferred the obvious benefits which the actions of the first prince provided for them because to them the horse always looked like a plaything. They did not get beyond the outer appearance of the horse, which was not impressive – just like a plaything.
When the old king died, the 'prince who liked to play with toys' became, by his wish, the king. But people in general despised him. They much preferred the excitement and interest of the discoveries and activities of the practical prince.
This traditional Sufi teaching tale has a number of lessons about life and practice in it. Some are not obvious at first.  Please contemplate it as a practice. After you have please share your interpretation with us.