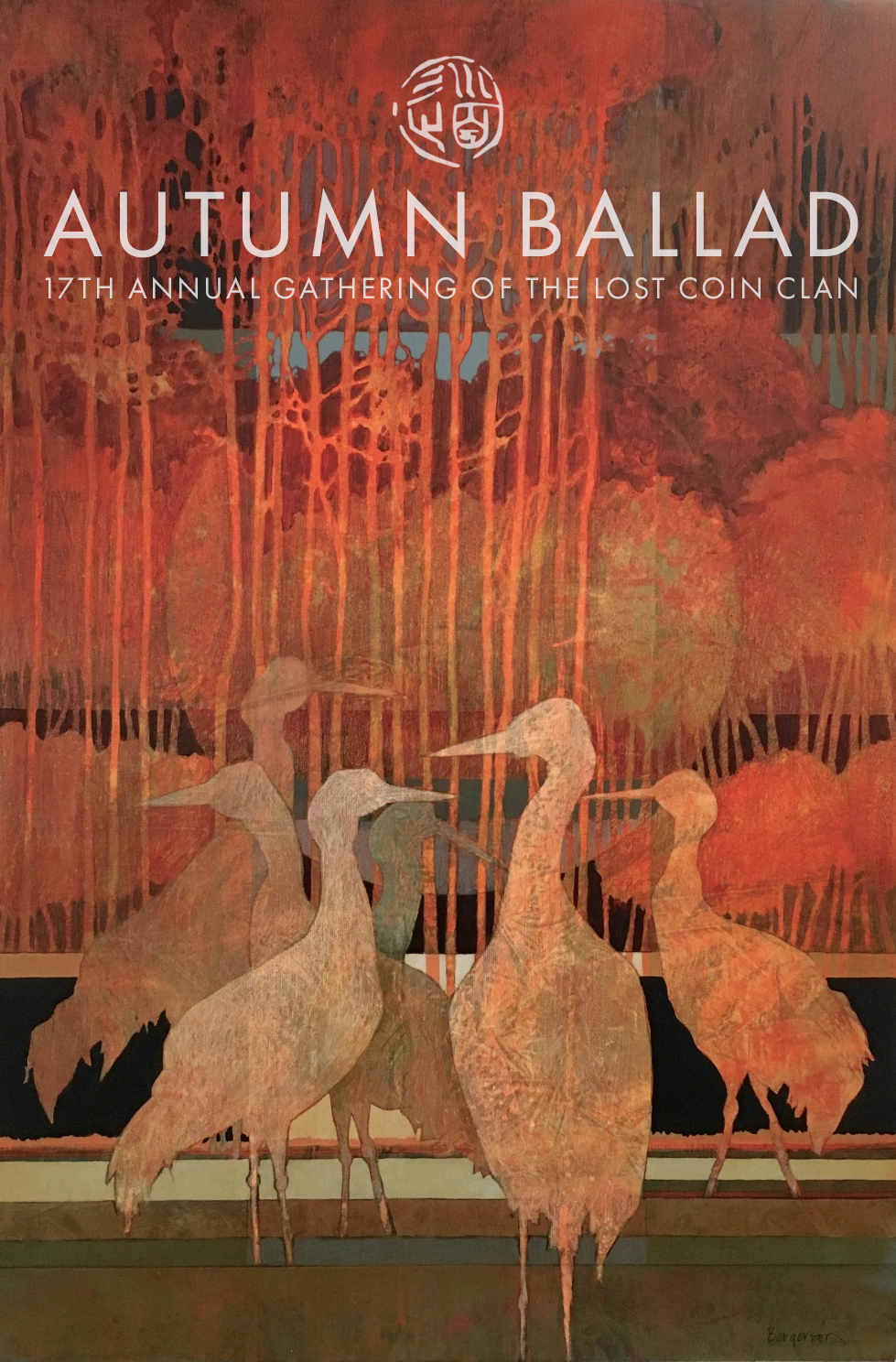 AUTUMN BALLAD
17th Annual Lost Coin Gathering of the Clan & Retreat. October 3-8, 2023
Santa Sabina Retreat Center in San Rafael, California 
Autumn comes.  
Its song is in every breeze, on every branch.  
It fills the sky with winds that circle without end. 
There is no place that Autumn does not reach.
– Doen Roshi
 For the first time since the onset of the pandemic, we are joyful to practice in person for this year's annual gathering at Santa Sabina in San Rafael, California where many of our past gatherings have taken place. This retreat will conclude our intensive training period (Ango) with five days of zazen, teisho, dokusan & daisan, ceremonies, empowerments, and opportunities to practice together and honor our traditional roots.
We will be able to spend both formal and casual time with Roshi and the Senseis. 
As our Ango period has been dedicated to the practice of "Gentling the Bull", this gathering will concentrate on the self-development practices that arise and complement the realization of our true nature, our potential, and its embodiment in each of us.
Come and practice together in a deep and intimate way, taking this time to honor our history and the continuation of the dharma– which is nothing other than our life.
REGISTRATION
Please write kellibratvold@gmail.com by September 10 to confirm attandance or for more information:
– room choice
– payment method & date
– any dietary restrictions
– covid vaccination status

If you are participating in Jukai, Shukke Tokudo, Denkai or Shusso, Kelli will send information on any applicable ceremony fees.
Details on Covid safety precautions to follow.
Check in at Santa Sabina is 3p, Tuesday October 3.
Check out is 12p Sunday October 8, a sangha celebration will follow!