Wonderland:  A Voyage With Doen Sensei and the Lost Coin Sangha
Venture down the rabbit hole with Daniel Doen Silberberg Sensei, author of the forthcoming Wonderland:  The Zen of Alice, as he reveals the Wonderland that is our lives.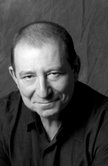 Doen Sensei will conduct a retreat in the dramatic Wasatch Mountains of Utah from September 18 through 21, 2009.
We often hear about and search for the "other shore," or Wonderland, and try to figure out how to get there.  The practice of Buddhism has pointed to this other shore for thousands of years; it's the realm where body and mind fall away.  If we persist in our search for it and are lucky enough to find a rabbit hole, at the end of our travels we might find that this shore really is the other shore, and our wondrous lives and deaths are themselves the Wonderland that we seek.
The retreat will be held at The Inn at Solitude.  Rooms are very reasonably priced (a special rate of $139) and can be shared.  For a 360 degree view, check out http://www.skisolitude.com/accommodations/inn.php.  Camp sites are also available at the nearby Spruces Camp Grounds or, even closer to Solitude, Redman Camp Grounds.  It may be best to reserve your camp site in advance.
Please call 1-800-731-5061 or email contact@lostcoinzen.com with any questions.  To register for the retreat, please visit www.lostcoinzen.com/retreat.  Registration fees for the retreat are $275.
If you would like to reserve a room at Solitude, please contact  Jeremy Chase at 801-536-5721 or jchase@skisolitude.com and mention that you are with Lost Coin.